BACHELORS! SURFERS! HULA CHICKs! ALOHA from ANYWHERE ONLINE
What is exotica. tiki. esquivel. waitiki.com?
A website with listings, like the next one, where you can find all the groovy surf and bachelor pads music of the past and future in one place. Or several hundreds along the internet and live performances and hosted parties found in one well-bundled website. With streaming radio stations, tiki icons, and more you will feel like a child when you discovered the unforgettable TIKI room at Disneyland. AND maybe when you had that one exotic surfside vacation romance.
Radio stations included locales from Wisconsin, Massachussets, Hawaii, mexico, Canade and other groovy locales.
Luxuria is local to bluedecker97, in San Francisco. That is great for events and Waitiki appearances. Here are some ALBUM ICONS highlighting the NOW PLAYING feature.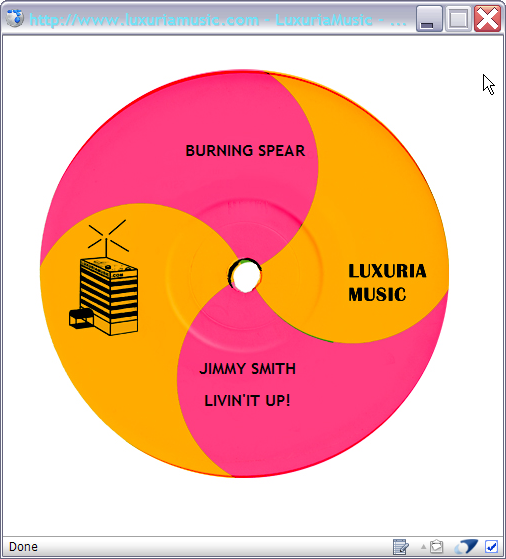 LuxuriaMusic.com
Streaming Audio Options
An internet-only radio station.
Request WAITIKI by emailing
Lounge King
Upcoming ShowsYou can also view a list of our previous shows.

Fri, 23 Mar 2007
2003 Kalia Road
Honolulu, HI (
View Map
)
(in the Tapa Ballroom)
WAITIKI
has the honor of playing at the Hawaii Music Awards ceremony! We'll be
providing classic exotica during the cocktail hour, 5-6pm, and will
play a tune from our award-winning album "Charred Mammal Flesh: Exotic
Music for BBQ"!
Tickets ($75)
Fri, 6 Apr 2007at 9:00 PM
405 Centre St.
Jamaica Plain, MA (
View Map
)
(Orange Line to Stony Brook Station (10-15min walk))
617.524.3740
With our favorite ladies, the Thru the Keyhole Burlesque dancers.

Joining us:
WAITIKI
makes an encore performance with Robert Drasnin at the Hukilau ...
original music from "Voodoo" and "Voodoo 2" will be performed!

Sat, 16 Jun 2007at 9:00 PM
The Hukilau Festival 2007
- Fort Lauderdale, FLPineap
lilt down the hill to the MOLOKAI BAR AT THE MAIKAI! Where do they go,
after two barrels and a skull? Find out, at 3rd Mai Kai show!
RSS Feed
powered by
performancing firefox